Machine de moulage par injection à double lame
Une machine de moulage par injection à double glissière, qui est une machine de moulage par injection plastique verticale , s'applique au moulage de petites et moyennes pièces d'insertion. Il a appelé la double machine de moulage par injection de plastique de table de glissière . Et avec la conception de la double planche à glissière , c'est deux moisissures de base et une moisissure en mouvement. Cette machine a également appelé la machine d'injection verticale de double glissière . Ceci aide à augmenter la capacité de production, peut également protéger la machine bien. Dans le même temps, les clients peuvent choisir la machine d'injection de double glissière de servo ou la machine d'injection de double glissière à grande vitesse et ainsi de suite pour répondre aux différents besoins.
Caractéristiques principales
1. Serrage vertical, injection verticale , s'applique au moulage de petites et moyennes pièces d'insertion .
2 . Conception de double glissière, deux moules de base et un moule mobile, augmentent la capacité de production et protègent bien la machine.
3. Double système de cylindre d'injection, pression de tir élevée, taux de tir rapide, meilleur choix pour le moulage de marchandises d'insertion.
4. Les clients peuvent choisir différents systèmes hydrauliques, tels que des circuits semi-fermés, servo ou à injection rapide pour répondre à différents besoins.
5. Moteur économiseur d'énergie facultatif; dispositif de safty infrarouge, dispositif thermostatique automatique, buse de ressort étanche, affichage d'ordinateur, contrôleur hydraulique de double proportion.
6. Défaut d'affichage automatique, facile à réparer.
Caractéristiques
MODEL
UNIT
TC-550-2S

INJECTION UNIT
Screw Diameter
MM
30
36
Maximum Injection Pressure
Kg/Cm2
2177
1512
Theoretical Shot Volume
Cm3
84
122
Maximum Shot Weight(PS)
G/oz
75/2.6
108/3.8
Injection Rate
Cm3/sec
68
97
Screw Speed
R/Min
0-210
Screw Stroke
Mm
140
Nozzle Stroke
mm
220
Number of Temperature Control
_
3

CLAMPING UNIT
Clamping Force
Ton
55
Opening Force
Ton
7.2
Board Size
MM
890x395
Slide Stroke
MM
/
Rotary Table Diameter
MM
/
Space Between Tie-Bar
MM
445x255
Minimum Mold Thickness
MM
180/240
Opening Stroke
MM
200
Open Daylight
MM
380/440
Max.Mold Weight
Kg
/
Ejector Force
Ton
1.3
Ejector Stroke
MM
35

ELE.UNIT

Max.Hydraulic Pressure
Kg/cm2
140
Pump Output
l/min
53
Oil Tank Capacity
L
166
Cooling Water Consumption
I/h
600-800
Electric Power
Kw
7.5
Barrel Heating Power
Kw
2.8
Total Wattage
Kw
10.3

OTHERS
Machine Dimension(Approx.)
M
1.9x1.3x2.6
Machine Weight(Approx.)
Kg
2300
Specifications are subject to change without prior notice.
Structure de la machine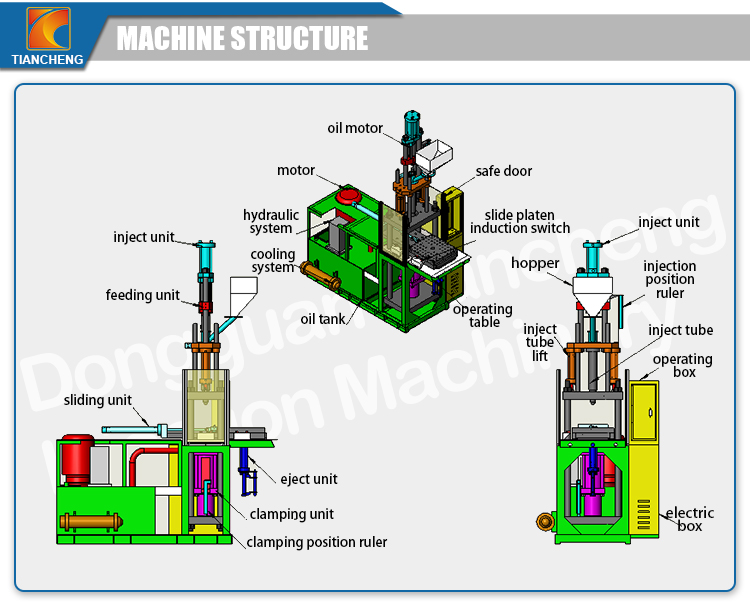 Image de la machine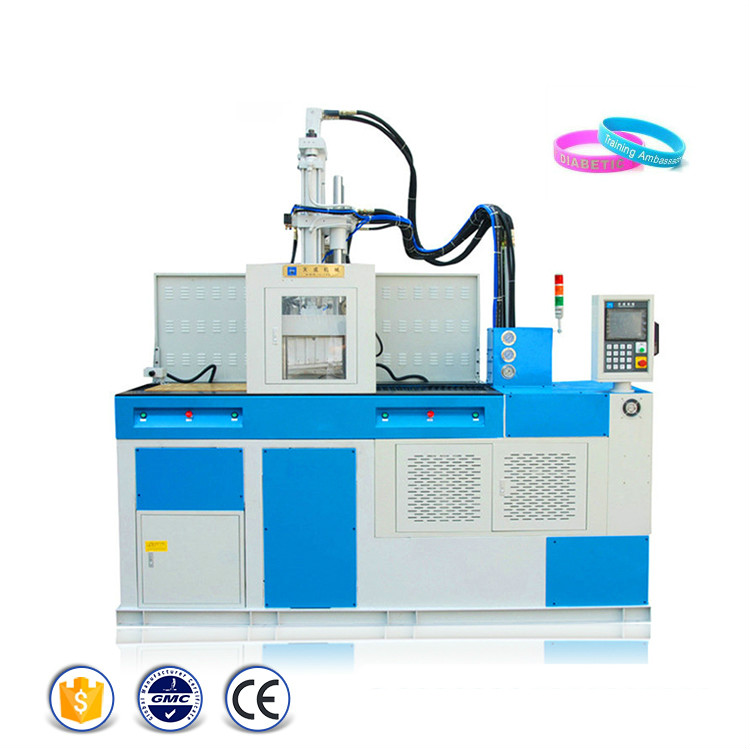 Application de la machine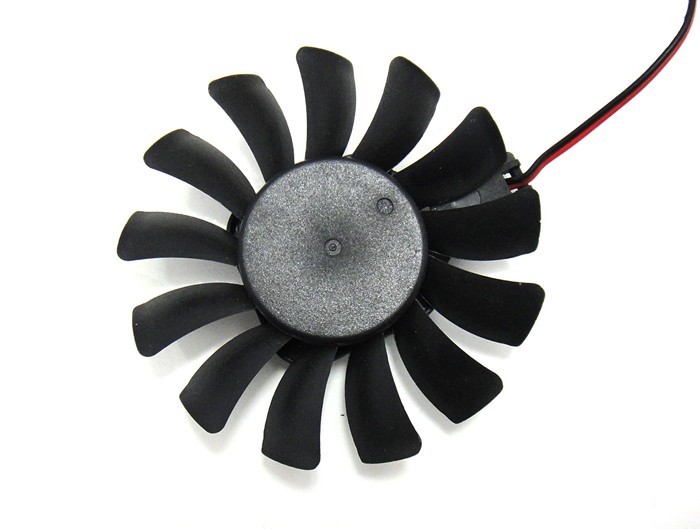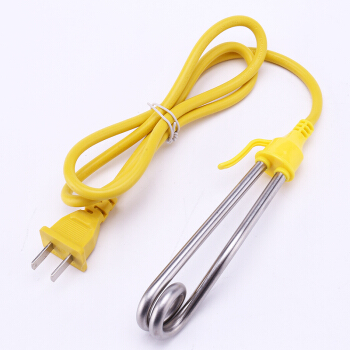 SERVICES DE GLOBALISATION PROFESSIONNELS
Dongguan Tiancheng Machinery Co., Ltd, établie en 1999, localise dans la ville de Dongguan (base de fabrication de renommée mondiale), couvre une superficie de plus de 8000m, possède des installations avancées, équipe technique professionnelle et système de gestion moderne. Gamme de produits couvre de type standard, rotatif, forme de glissement, deux couleurs, Bakelite, BMC, silicone liquide, à l'injection plastique autour des équipements tels que le dessiccateur matériel, le chargeur d'aspiration, la conception de moule, mécanique automatique.

1. R & D super fort, avec plusieurs applications de brevet des équipements auxiliaires automatiques de production (autour de la machine de moulage par injection).
2. Style de travail Thrifty / Simple, investissement agressif dans les installations de production et la planification de flux de travail, offrent des machines et des moules hautement qualifiés de client au prix le plus raisonnable.
3. Le client couvre principalement l'Asie, l'Amérique du Sud, l'Europe de l'Est, y compris Samsung, Flextronics, COSONIC, CLIP, etc. Les ingénieurs sont disponibles pour servir à l'étranger. Garantie d'un an en tant que service de base et service après-vente sans souci (messagerie en ligne / email / appel téléphonique Q & A, instructions graphiques détaillées, vidéo de démonstration de dépannage, etc.).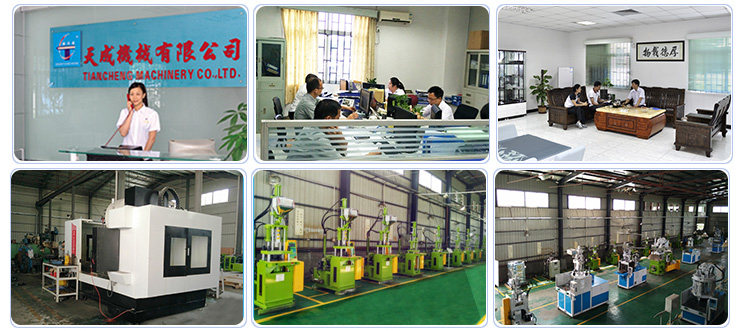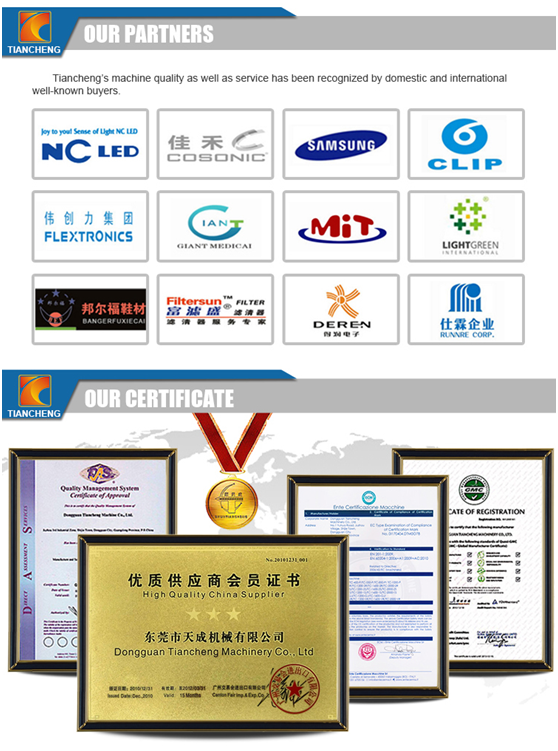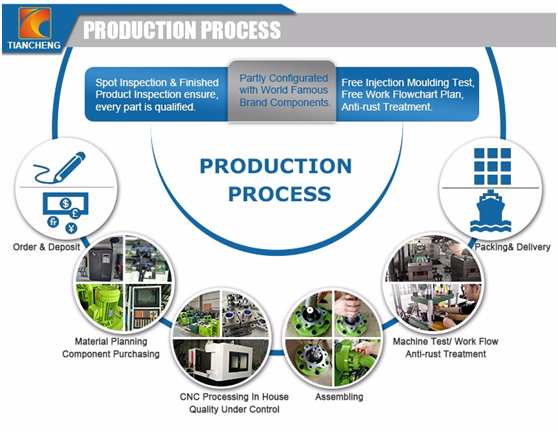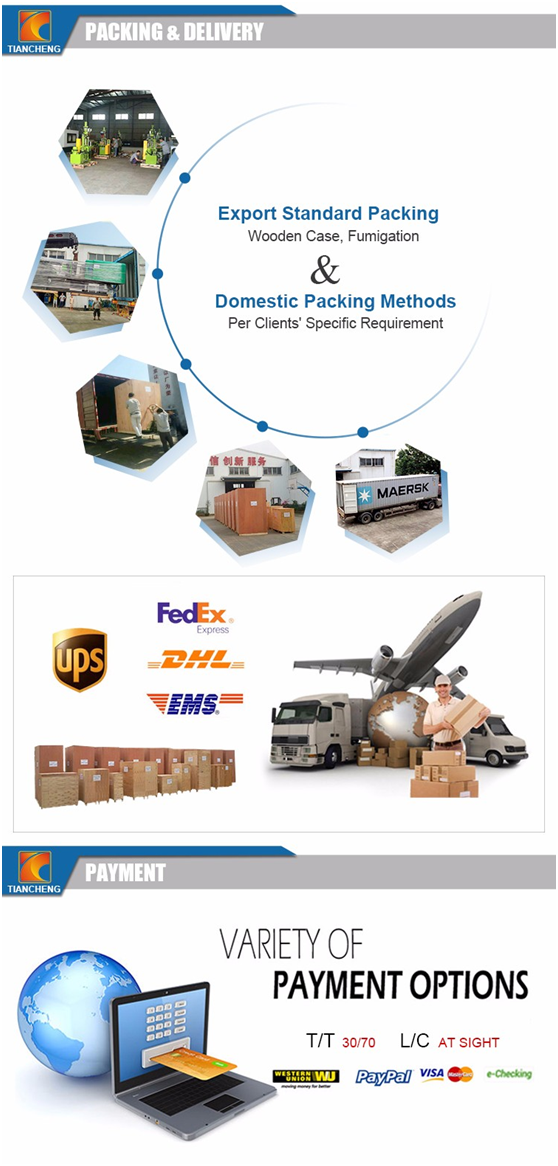 Notre service
Service pré-vente
1. Assistance et conseil.
2. Exemple de rapport de test.
3. Voir notre usine.
Service après-vente
1. Formation à l'installation de la machine par vidéo WeChat.
2. Formation à l'utilisation de la machine par vidéo WeChat.

a) Comment puis-je passer commande?
R: Vous pouvez nous contacter par email à propos des détails de votre commande, ou passer une commande en ligne.
b) Comment puis-je vous payer?
Un: Après vous confirmez notre PI, vous pouvez payer par T / T (banque HSBC) et L / C.
c) Quelle est la procédure de commande?
A: 1. D'abord nous discutons des détails de commande, des détails de production par l'e-mail ou la consultation en ligne (Wechat / WhatsApp).
2. Ensuite, nous émettons un PI pour votre confirmation. Le client doit effectuer un dépôt de paiement avant d'entrer en production.
3. Après réception du dépôt, nous commençons à traiter la commande.
4. Avant que la production ait été finie, nous vous contacterons pour la vidéo de détails de machine pour confirmer et vous devriez préparer le paiement de repos.
5. Après le paiement du reste a été reçu, nous commençons à expédier les marchandises pour vous.
d) Comment contrôlez-vous la qualité à travers le processus de production?
A: Nous avons l'inspection de place et l'inspection de produit fini. Nous vérifions les produits semi-finis avant de passer au processus de production suivant.
e) Comment gérez-vous les produits défectueux que vos clients ont reçus?
A: Nous offrons une garantie d'un an, et les dommages non-artificiels peuvent être remplacés gratuitement pour la charge. Si vous avez un petit problème, nous vous aiderons en envoyant une vidéo ou un graphique. Chaque fois que vous avez des questions, vous pouvez demander conseil auprès d'un appel téléphonique ou d'une consultation en ligne (Wechat / WhatsApp).

Sara Ting
Export Manager
TianCheng
Wechat

: +86 13922548377 (Mobile)


WhatsApp

: +86 18024336689




1 Yuhua Rd., Juzhou Vil., Shijie Tn.,




Dongguan, Guangdong, China



Groupes de Produits : Machine de moulage par injection en plastique de table de glissière > Double machine de moulage par injection en plastique de Tableau de glissière