Machine de moulage par injection de carte de mémoire SD à grande vitesse
Le nom complet de la carte SD est une carte numérique sécurisée , qui est un dispositif de mémoire de nouvelle génération basé sur la mémoire flash à semi-conducteurs. Il est largement utilisé dans les appareils pratiques tels que l'appareil photo numérique, assistant numérique personnel (PDA) et lecteur multimédia. Moule vertical de serrure de machine à injection de carte de mémoire SD à grande vitesse , moulage par injection vertical, approprié au moulage par injection de précision de micro. La haute pression et la vitesse d'injection élevée de cette machine font de petites pièces en plastique avec un bon taux, qui répondent aux besoins des acheteurs.
Description du produit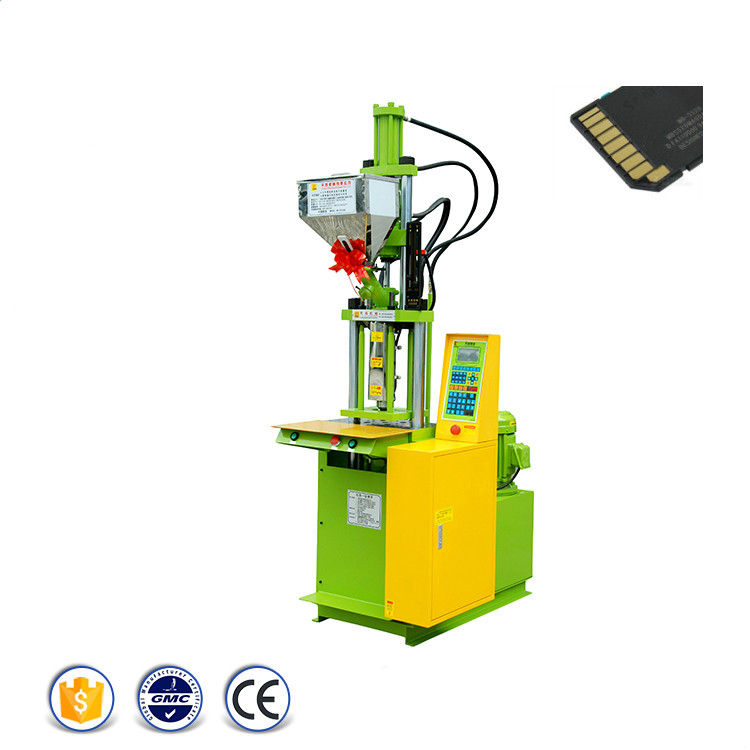 Caractéristiques principales
1. Verrouillage en mode vertical et moulage par injection verticale , adapté pour le moulage par injection de pièces en micro-plastique, comme une carte SD, des pièces électriques.
2. Deux sections de contrôle de la température, la vitesse d'injection et pression, régler sans étapes etc.
3. Le moule inférieur est fixe et le moule supérieur est mobile, ce qui est bon pour le positionnement du produit fini dans le moule.
4. Occupez un petit espace, attrapez le bloc du produit final de l'unité d'éjection hydraulique.
Caractéristiques
MODEL

UNIT

TC-250-P




INJECTION UNIT

Screw Diameter

MM

26

30

Maximum Injection Pressure

Kg/Cm2

1167

1260

Theoretical Shot Volume

Cm3

55

74

Maximum Shot Weight(PS)

G/oz

50/1.8

66/2.5

Injection Rate

Cm3/sec

45

59

Screw Speed

R/Min

0-150

Screw Stroke

Mm

106

Nozzle Stroke

mm

150

Number of Temperature Control

_

3




CLAMPING UNIT

Clamping Force

Ton

25

Opening Force

Ton

6.5

Platen Size

MM

450x320

Slide Stroke

MM

/

Rotary Table Diameter

MM

/

Space Between Tie-Bar

MM

330x180

Minimum Mold Thickness

MM

60/120

Opening Stroke

MM

200

Open Daylight

MM

260/320

Max.Mold Weight

Kg

/

Ejector Force

Ton

1.3

Ejector Stroke

MM

35




ELE.UNIT




Max.Hydraulic Pressure

Kg/cm2

140

Pump Output

l/min

31

Oil Tank Capacity

L

116

Cooling Water Consumption

I/h

600-800

Electric Power

Kw

4

Barrel Heating Power

Kw

2

Total Wattage

Kw

6




OTHERS

Machine Dimension(Approx.)

M

1.4x1.05x2.35

Machine Weight(Approx.)

Kg

1000

Specifications are subject to change without prior notice.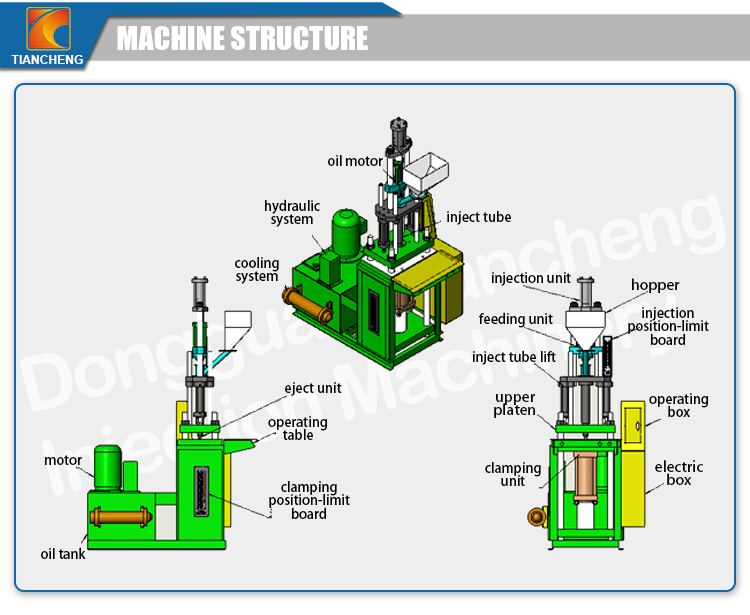 Dessin de plateau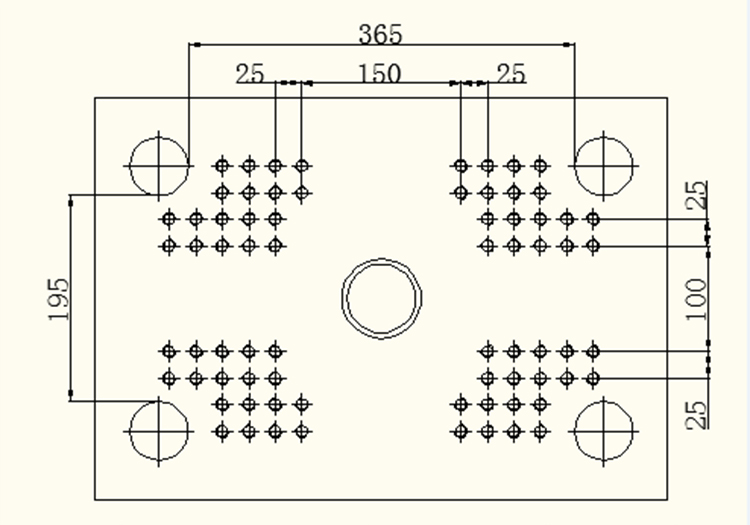 SERVICES DE GLOBALISATION PROFESSIONNELS
Dongguan Tiancheng Machinery Co., Ltd, établie en 1999, localise dans la ville de Dongguan (base de fabrication de renommée mondiale), couvre une superficie de plus de 8000m, possède des installations avancées, équipe technique professionnelle et système de gestion moderne. Gamme de produits couvre de type standard, rotatif, forme de glissement, deux couleurs, Bakelite, BMC, silicone liquide, à l'injection plastique autour des équipements tels que le dessiccateur matériel, le chargeur d'aspiration, la conception de moule, mécanique automatique.

1. R & D super fort, avec plusieurs applications de brevet des équipements auxiliaires automatiques de production (autour de la machine de moulage par injection).
2. Thrifty / Simple style de travail, investissement agressif dans les installations de production et la planification des flux de travail, offrent aux clients des machines hautement qualifiés et des moules au prix le plus raisonnable.
3. Le client couvre principalement l'Asie, l'Amérique du Sud, l'Europe de l'Est, y compris Samsung, Flextronics, COSONIC, CLIP, etc. Les ingénieurs sont disponibles pour servir à l'étranger. Garantie d'un an en tant que service de base et service après-vente sans souci (messagerie en ligne / email / appel téléphonique Q & A, instructions graphiques détaillées, vidéo de démonstration de dépannage, etc.).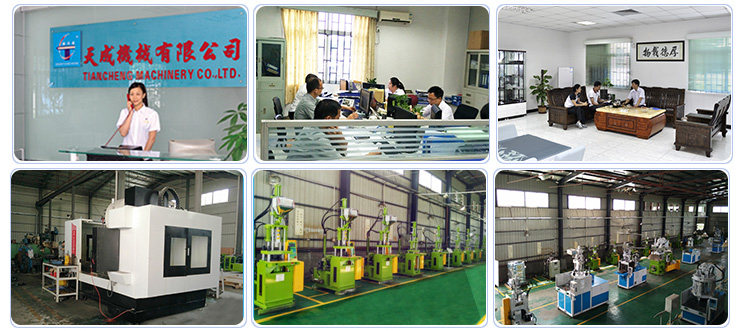 Nos services:
1. Recommander sur besoins:
Nous offrons des informations sur les dimensions des produits / moules / matériaux d'exploitation / techniques detas / budget, nous vous ferons une recommandation et des moules de comparaison.
2. Nous fournissons le service d'OEM à nos clients.
3. Garantie et service après-vente.
Nous fournissons une garantie d'un an pour les machines et accessoires, les frais de livraison des pièces de rechange sur les clients. Nous pouvons également fournir un soutien de maintenance à l'étranger pour les clients pur, les vols et les frais de subsistance sur le client.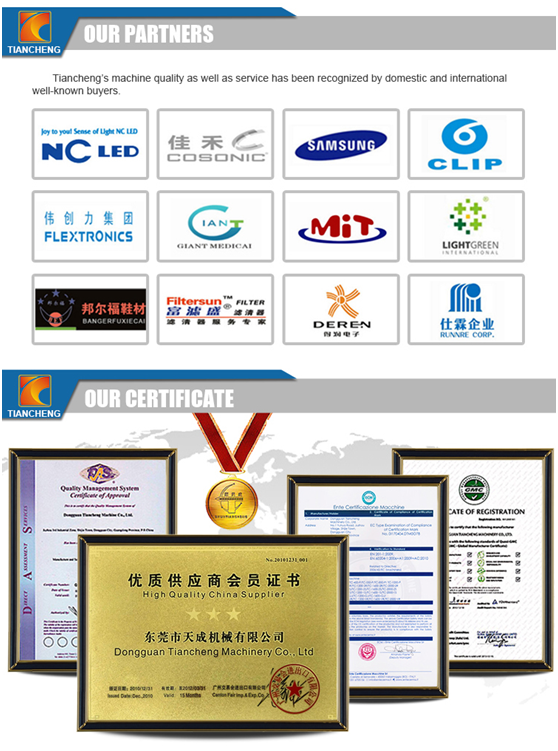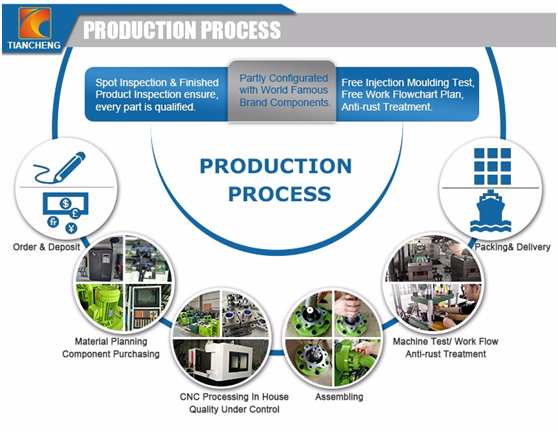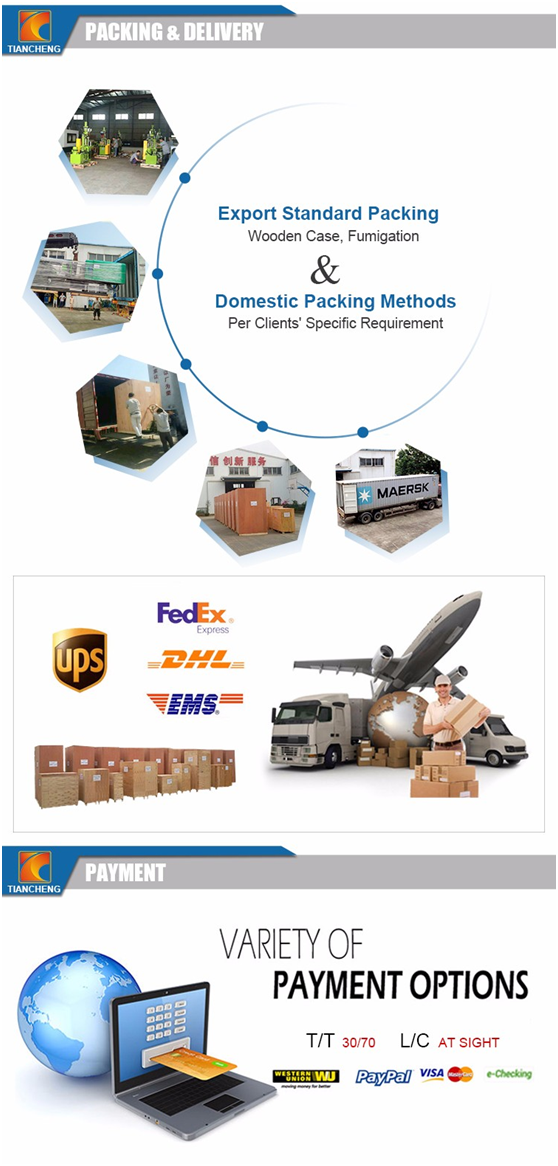 a) Comment puis-je vous payer?
Un: Après vous confirmez notre PI, vous pouvez payer par T / T (banque HSBC) et L / C.
b) Quelle est la procédure de commande?
A: 1. D'abord nous discutons des détails de commande, des détails de production par l'e-mail ou la consultation en ligne (Wechat / WhatsApp).
2. Ensuite, nous émettons un PI pour votre confirmation. Le client doit effectuer un dépôt de paiement avant d'entrer en production.
3. Après réception du dépôt, nous commençons à traiter la commande.
4. Avant que la production ait été finie, nous vous contacterons pour la vidéo de détails de machine pour confirmer et vous devriez préparer le paiement de repos.
5. Après le paiement du reste a été reçu, nous commençons à expédier les marchandises pour vous.
c)
Comment puis-je passer commande?
R: Vous pouvez nous contacter par email à propos des détails de votre commande, ou passer une commande en ligne.
d) Comment gérez-vous les produits défectueux que vos clients ont reçus?
A: Nous offrons une garantie d'un an, et les dommages non-artificiels peuvent être remplacés gratuitement pour la charge. Si vous avez un petit problème, nous vous aiderons en envoyant une vidéo ou un graphique. Chaque fois que vous avez des questions, vous pouvez demander conseil auprès d'un appel téléphonique ou d'une consultation en ligne (Wechat / WhatsApp).

Sara Ting
Export Manager
TianCheng
Wechat

: +86 13922548377 (Mobile)


WhatsApp

: +86 18024336689




1 Yuhua Rd., Juzhou Vil., Shijie Tn.,




Dongguan, Guangdong, China



Groupes de Produits : Machine standard de moulage par injection